Alright the perfectionist in my is coming out again with a little restoration of a BCS rototiller that me and a friend scored a deal on. When you need one you need one! None of our friends owned a tiller that we could borrow so we scored a super deal on this used BCS tiller that is basically worth an easy $1,000 in its used state. It wasn't used very much and everything was there, it started with less than 4 pulls so we took er home!
A friend of mine spotted this tiller on the side of a barn sale and told me about it and if I needed one. I assembled these for a showroom floor when I was a kid. They were big bucks I remember so when I asked my friend what color and if it had reverse he said it did. I told him to go back and get it ASAP!! These tillers are tough and hand built in Italy.
So basically what sped up the restoration of this BCS rototiller was my acquisition of some dirt and my need to blend it in with some other soil at a house. So I grabbed the tiller from my friend and tried to knock the handlebar adjuster loose but it was froze up from years of never being used. Well I broke it and decided to tear the bars off and weld up a couple of cable mounts and fix the problem. While I had it torn apart I had to have the parts coated by my favorite company which is over the hill from me. What great results! I love powdercoating stuff.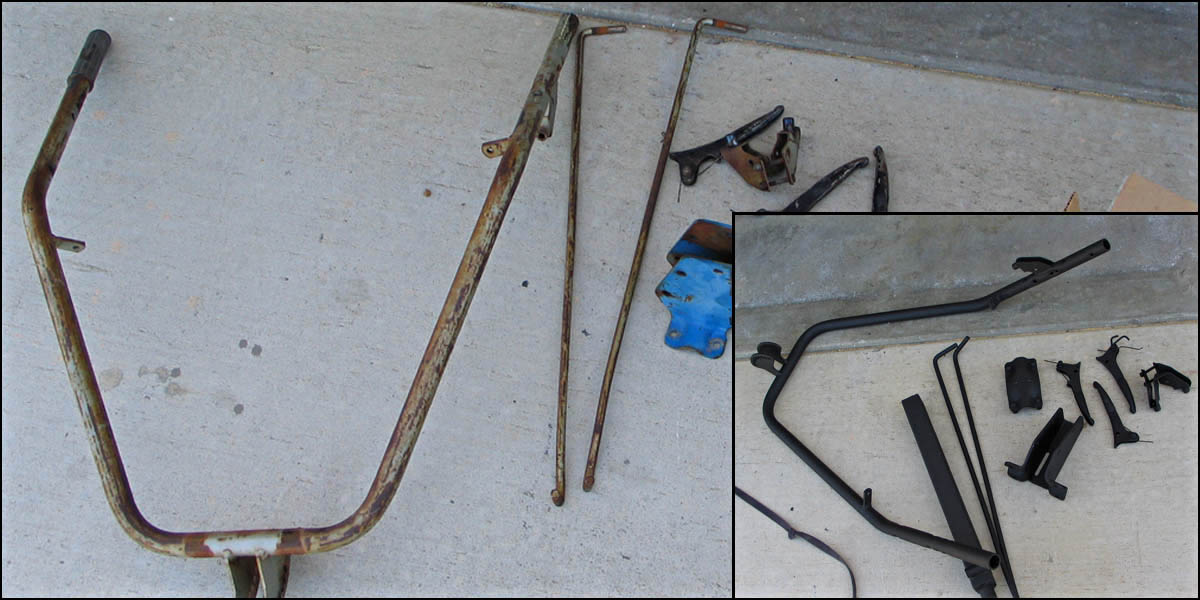 And here is the machine looking pretty all together and ready to use!